April 4th, 2014
by admin
Originally posted on HuffPost Labor: Updated: 
The owners of 23 Domino's Pizza locations in New York agreed Thursday to pay workers nearly half a million dollars to settle a wage-theft investigation by the office of state Attorney General Eric T. Schneiderman. Schneiderman's office says it uncovered a raft of labor law violations that occurred between 2007 and 2013 at the stores, which are owned by six franchisees. Those include delivery workers being paid below the $5.65 tipped minimum wage they were entitled to, workers not being paid for overtime worked beyond 40 hours, and delivery drivers not being fully reimbursed for their auto expenses. The $448,000 restitution fund will be divvied up among 750 current and former Domino's workers, most of whom will get between $200 and $2,000. The settlement comes on the heels of a 
similar deal reached by Schneiderman's office
 last week, when it settled an investigation bringing nearly $500,000 to McDonald's workers in New York City who said they'd been shorted on pay. "The violations in these cases demonstrate a statewide pattern of Domino's franchisees flouting the law and illegally chiseling at the pay of minimum-wage workers, who struggle to survive," Schneiderman said in a statement. "My office will be relentless in pursuing fast-food employers who underpay the hardworking people who are the backbone of their operations." The franchisees have admitted to the violations, according to Schneiderman's office. The attorney general listed all of the franchisees and their restaurants, which span eight New York counties, 
on the state website
. None of the restaurants in the settlement were operated by Domino's. A Domino's spokesman said the company wasn't aware of the lawsuit and wouldn't comment on it. Wage theft allegations are common in the fast-food industry, where most workers don't earn much more than the minimum wage. The sector's pay practices have become part of a broader national discussion on income inequality, thanks in large part to the 
strikes and protests
 staged by fast-food workers throughout the country over the past year. Fast Food Forward, the union-backed group that helped organized those strikes, issued a statement calling the Domino's franchise settlement a "huge victory." Naquasia LeGrand, a Brooklyn KFC employee and member of the group, also criticized companies like McDonald's and Domino's for distancing themselves from their franchisees' actions. "[F]ast food corporations like Domino's and McDonald's cannot hide from their responsibility for these unlawful practices," LeGrand said in the statement. "They're the ones in control of the daily operations of their franchisees." As part of the settlement, the Domino's franchisees will be required to establish a grievance procedure for workers, train managers on labor law and submit reports to Schneiderman's office showing their compliance. Two franchisees who'd committed "the most egregious violations" will also have to submit to independent monitors who will make surprise visits to their stores. Wednesday's settlement wasn't the first time Schneiderman's office reached a deal with a Domino's franchisee involving allegations of labor law violations. In December, a store owner 
agreed to rehire 25 employees
 who'd been fired after they said they were being paid below the minimum wage.
This post has been updated with a statement from Fast Food Forward.
Full Story
by admin
Fast food CEO Andy Puzder
So-called fast food "managers" who do much of the same work as non-managerial workers, but without being eligible for overtime pay, 
prefer the pride of being called managers to overtime pay
 anyway, according to Andy Puzder, the CEO of the parent company of chains like Carl's Jr. and Hardee's. No, really:
Workers who aspire to climb the management ladder strive for the opportunity to move from hourly-wage, crew-level positions to salaried management positions with performance-based incentives. What they lose in overtime pay they gain in the stature and sense of accomplishment that comes from being a salaried manager.
As is well known, grocery stores and car dealerships accept stature and a sense of accomplishment as payment. Please read below the fold for more on this story.
The motivation for Puzder's op-ed in (of course) the 
Wall Street Journal
 is President Barack Obama's plan to expand overtime eligibility. Currently, a worker making less than $24,000 can be called a "manager" and stripped of overtime protections, and the fast food industry makes heavy use of that fact. Obama's proposal to raise the threshold significantly higher would change the calculation that many fast food and retail companies make in using low-salaried "managers" to do the work of hourly employees the businesses aren't willing to pay for. For instance, Dave Jamieson reported last year on 
a Dollar General manager in this position
:
Pressured to keep payroll down, Hughey spent most of her time unloading trucks, stocking shelves and manning the cash register, often logging 12-hour days, six days a week, to keep the store operating. She said she felt less like a manager than a manual laborer.Dollar General saved a bundle by having Hughey do much of the grunt work. As a salaried manager, she was exempt from overtime protections and didn't get paid for extra work. Given that she often worked 70 hours a week, at an annual salary of $34,700, her pay sometimes broke down to less than $10 per hour—hardly a managerial haul.
Maybe Puzder's fast food chains pay their salaried managers better and require less ridiculous hours of them. But his freakout over the possibility that he'd have to pay some of those managers overtime suggests that Carl's Jr. and Hardee's are in fact relying heavily enough on salaries below the threshold Obama might set as the new overtime exemption level and forcing those managers to work what would be substantial overtime.But hey, at least they have all that salaried-manager stature while they're doing non-managerial work for far more than 40 hours a week.
Full Story
by admin
No matter what party you belong to, you can't deny that poverty is a bad thing. If you're a Democrat, you don't like poverty because you care about humanity. If you're a Republican, you don't like poverty because it hurts the economy. Economists of every stripe will tell you that the less a person makes, the less they have to spend. Simple math.
The poverty rate is getting worse, the economy is getting better.
 That's kinda counterintuitive, if you think about it. If what I just said was true, that the less a person makes, the worse the economy, why is the poverty rate getting worse and the economy getting better?
Click here to read more.
Full Story
by admin
Originally posted TUE MAR 25, 2014 AT 11:51 AM PDT byLaura ClawsonFollow for Daily Kos Labor
Walmart "absolutely" uses managers to do non-managerial work 
because it doesn't have to pay them overtime
, an assistant store manager told Salon's Josh Eidelson. President Barack Obama's 
plan to expand overtime
 could be a major change for managers like this and for the hourly workers who might then get more hours if the alternative was paying a manager overtime.At Walmart now, understaffing and reliance on managers to stock shelves and run cash registers isn't just hurting the workers, this assistant manager said; it's 
also hurting customers
 and the store's bottom line:
When I came into the role, I thought it was going to be that I'm going to handle paperwork, be there for the associates, and help them with issues that may arise with them; I'm going to be the guy that they can come to for answers, I'm going to develop leaders …There's not enough time in the day to do it … They don't have enough people to get the job done. And it shows. It shows on the shelves, in terms of the stock. You know, it shows with the morale of the associates. That definitely has issues … If you look at companies like Wegman's or Costco, you know, that staff their stores, and they have high payroll percentages, but they're still [showing] profits, because they're getting the product on the shelves … If you have empty shelves, your baskets aren't as good. What really matters is: How much does that customer buy going through the register? You know, if the customer comes in with a shopping list of 35 items, and you only have 20, you lost a good portion of that sale … to your competitor … The company made $17 billion in profit last year. They paid the CEO $18 million … There's no reason why they can't pay overtime, they can't give hours back to associates.
Walmart's problems with empty shelves and long lines aren't news; they contributed to one equities research firm's decision to 
lower Walmart's rating
, and have been the source of 
a lot of customer complaints
. And if managers are spending a lot of time trying to make up for understaffing at the shelf-stocking level, they have that much less time for actually, y'know, managing. Which might actually be all to the good considering that a significant part of a Walmart manager's job is 
looking for warning signs
 that workers might be pro-union. (Though the assistant manager interviewed by Eidelson expressed some sympathy for workers wanting to organize.)
Full Story
by admin
ORIGINALLY POSTED TO DAILY KOS LABOR ON MON MAR 24, 2014 AT 08:21 AM PDT
AFL-CIO President Richard Trumka
As Republicans continue to block a minimum wage increase, the president of the AFL-CIO has challenged the president of the Heritage Foundation to 
debate the issue
. "On behalf of the twelve and a half million men and women of the AFL-CIO," Richard Trumka suggested the debate with Heritage's Jim DeMint, a former senator whose organization now pressures congressional Republicans to move even further to the right:
But according to Josh Goldstein, a spokesman for the AFL-CIO, DeMint's office has said he doesn't have the time to do the debate. Goldstein adds that the AFL-CIO told DeMint's staff that Trumka would be happy to do this wherever and whenever DeMint wants to, but to no avail. Now the AFL-CIO will seek to draw attention to DeMint's unwillingness to debate, with a new Facebook page and other social media, as a way of making the broader point that even those who are most ideologically committed to opposing the federal minimum wage know it is a very hard position to defend.
Of course DeMint doesn't want to debate Trumka on the minimum wage. DeMint has nothing to gain by it, since the media will always come to him or someone else on the far right for a quote on the minimum wage, no matter how unpopular his position is. Having all the press he wants, why would he expose himself to the possibility of being directly out debated? Also, DeMint's mission isn't particularly to convince the public of anything like opposing a minimum wage hike. It's to convince elected Republicans to do so even though a majority of their constituents disagree. Publicly engaging a well-informed and eloquent advocate for working people who enjoys rising to meet a confrontation is in no way in DeMint's interest.
Full Story
by admin
Originally posted on Democratify.com  March 24, 2014
These days, there's a whole lot of talk about how people on SNAP or any kind of government assistance simply don't want to work. I'd like to take a moment and try to set the record straight with some actual figures and a little bit of math. The truth is most people on assistance are what we call the "working-poor."  These are people who work but do not make enough money to provide for their families. Some of them work minimum wage jobs, sometimes even working overtime or a second job just to survive. For those of you that may not know, federal minimum wage in the United States is $7.25 an hour. A forty hour work week totals $290 which rounds out to $1160 per month. Taking into consideration a weekly tax rate of 10%, you're looking at $1000 a month. Then consider rent which is about $875 a month on average. Most American households spend about $125 a month on electricity alone, not to mention water, trash, gas. You can see a full-time job making minimum wage does not amount to the US average cost of living of at least $1000 a month. There are so many families in this country that simply cannot afford to feed their family without SNAP. I don't know how anyone could possibly claim that someone working a 40 hour work week is lazy. Even with SNAP benefits, as the chart below explains, one has to be thrifty and make their benefits last the entire month.
Government Assistance Compared to Average Family Food Budget This is why we have an obesity problem in the US. Not because we over eat, but because we don't eat properly. It's cheaper to buy frozen vegetables that will last all month in the freezer than fresh vegetables that could go bad within a week. Pasta, rice, potatoes basically foods high in starch and carbohydrates tend to be filling, so you eat less, and cheap. Also you can buy these items in bulk, which tends to be less expensive and lasts the month. The next time you start to judge someone in line at the grocery store, place yourself in their shoes and try to understand their situation. Think about how you would feel if you were the one being judged for the food that you buy. Remember, that at any moment you could be in their place and you just might find yourself actually hoping that they will be able to fight the odds and rise above the trap of poverty.
Full Story
by admin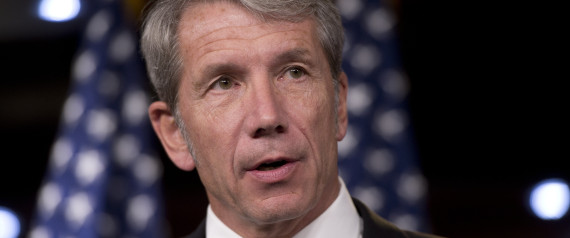 WASHINGTON -- On Wednesday, House Democrats will undertake a procedural maneuver known as a discharge petition in hopes of forcing a vote on their minimum wage bill. As House Minority Whip Steny Hoyer (D-Md.) explained last week, the Democratic minority will probably need to pull in at least 20 Republicans in order to get enough signatures for the petition to work.
But before they start counting heads across the aisle, Democratic leaders will need to figure out where a few of their own members stand. As of Tuesday morning, there were 187 voting Democratic co-sponsors on the proposed 
Fair Minimum Wage Act
, which was introduced by Rep. George Miller (D-Calif.) last March. Although that's an extremely broad show of support, there were still a dozen voting members of the caucus who hadn't signed on. HuffPost reached out to the 12 House Democrats who weren't yet co-sponsors. A spokesperson for Rep. Dina Titus (D-Nev.) said the congresswoman had just joined as a co-sponsor on Tuesday and would support the party's discharge petition. A spokesperson for Rep. Brad Schneider (D-Ill.) said the congressman planned to join as a co-sponsor and also sign the petition. And a spokesperson for Rep. Ed Perlmutter (D-Colo.) said the congressman at least intended to sign the petition. As of early Tuesday evening, HuffPost hasn't heard back from the offices of the other nine voting Democratic members who aren't co-sponsors of the minimum wage bill: Reps. John Barrow (Ga.), Ami Bera (Calif.), Henry Cuellar (Texas), Daniel Lipinski (Ill.), Jim Matheson (Utah), Mike McIntyre (N.C.), Scott Peters (Calif.), Collin Peterson (Minn.) and Kurt Schrader (Ore.). Seven of those nine are members of the 
Blue Dog Coalition
 of moderate or conservative House Democrats. Five of them -- Barrow, Matheson, McIntyre, Peterson and Schrader -- 
joined Republicans in voting down the minimum wage hike
when Democrats tried to tack it onto a jobs training bill last year. A divisive topic on Capitol Hill, the idea of raising the minimum wage has wider support outside the Beltway, with about two-thirds of the public telling pollsters that a minimum wage hike is a good idea. That support tends to be less among Republicans but still significant. A recent HuffPost/YouGov poll found that 
62 percent of Americans
 would like to see the minimum wage raised, including 85 percent of Democrats, 60 percent of independents and 31 percent of Republicans. The Democratic bills in the House and Senate would raise the federal minimum wage
from $7.25 to $10.10 per hour and peg it to inflation
, so that it adjusts each year. Backed by President Barack Obama, the bills would also raise the lower minimum wage for tipped workers, like restaurant servers, to 70 percent of the regular minimum wage. The legislation still has a long way to go. House Republicans have so far declined to bring the measure to a vote -- hence the Democrats' planned maneuver -- and it isn't clear whether Senate Democrats would have the requisite 60 votes to overcome a filibuster. Many Republicans have opposed the measure by arguing that it would kill jobs.
Full Story
by admin
WED MAR 12, 2014 AT 12:23 PM PDT
Blame these guys.
It's been more than 10 weeks since 
1.3 million people
 unemployed for six months or more lost their emergency unemployment benefits, and in that time their ranks have grown to two million. And after Senate Republicans have repeatedly blocked bills renewing that emergency unemployment aid, 
further efforts appear stalled
:
With the Senate rushing to pass a complicated package on Ukrainian aid, confirm nominees and complete a bipartisan child care bill, Democrats and Republicans are no closer to a resolution on how to pay for a five- or six-month retroactive restoration of long-term benefits that were cut off in December. There's no agreement on which, if any, structural reforms need to be made to the UI program."Slim to none," said Sen. Dean Heller (R-Nev.) of the chances of an immediate break-through. "I don't anticipate a vote this week."
No vote this week takes the Senate into recess next week, so there won't be a vote then, either. Republicans, who left a bill that met most of their demands just 
one vote short
 of breaking a filibuster in February, predictably have more demands that would weaken the bill and are claiming it's all the Democrats' fault for not having caved.Republicans say they want to push unemployed people toward jobs, but there's one small problem with that: 
There are no jobs for more than 60 percent of job seekers
, and since people unemployed for six months or more—exactly the people who would benefit from this aid—
face serious hiring discrimination
, they're likely to fall into the 60 percent who won't get jobs no matter how hard they try. But Republicans insist on adding insult to injury by blaming them for not trying hard enough while blocking the unemployment aid that could pay for printing out the next set of resumes or for the tank of gas needed to get to the next interview.
Full Story
by admin
ORIGINALLY POSTED TO DAILY KOS LABOR ON WED MAR 12, 2014 AT 08:55 AM PDT.
Rep. Paul Ryan's effort to brand himself as a 
Republican anti-poverty crusader
 continues. The House Budget Committee chair and former Republican vice-presidential nominee went on Bill Bennett's radio show to talk about his ongoing desire to address poverty by eviscerating most of America's existing anti-poverty programs. That means doubling down on 
the damage
 of the 1996 welfare reform and, of course, a lot of 
racist dog whistles
 masquerading as talk about "the dignity of work" and "the culture of work." Ryan told Bennett:
"We have got this tailspin of culture, in our inner cities in particular, of men not working and just generations of men not even thinking about working or learning to value the culture of work, so there is a real culture problem here that has to be dealt with."
Got that? In case your ears don't catch the frequency Ryan is speaking at, let me translate: The problem is "in our inner cities" (where the black people live) where men (black men) are "not even thinking about working." It's a "real culture problem" (black culture). Blow, blow, blow into that dog whistle, Paul. In case he wasn't being clear enough, though, Ryan cited Charles Murray, a conservative political scientist who has argued that race and IQ are genetically linked and "a lot of poor people are born lazy."Paul Ryan wants us to believe that America's persistently high poverty is because of the moral and cultural failings of poor people. And not just any poor people, but the specific ones who live in inner cities. As if the people who are victims of 
economic inequality as a form of racial inequality
 are responsible for that racial and economic inequality. This is a country where a study has found that 
it's easier for a white felon than for a black non-felon to get a job
. But please, Rep. Ryan, as part of your push to slash anti-poverty programs, do tell me about how the "real culture problem" is that "generations of men" in the inner city don't "value the culture of work."
Full Story
by admin
A 
developing situation
 in Manhattan:
A building collapsed in East Harlem on Wednesday morning and the authorities said they were responding to reports of people trapped in the rubble, according to fire officials.Witnesses reported hearing what sounded like an explosion before the building collapsed. Flames and smoke could still be seen billowing from the street, and video from the scene showed broken windows in neighboring buildings.
As usual, early reports contain a lot of uncertainty; according to NY1, the fire department has confirmed 11 minor injuries. Debris on neighboring elevated train tracks has forced the suspension of service into Grand Central Terminal on the Metro-North commuter rail.
Full Story